Montenegro is a Balkan country with rugged mountains, medieval villages and a narrow strip of beaches along its Adriatic coastline. The Bay of Kotor, resembling a fjord, is dotted with coastal churches and fortified towns such as Kotor and Herceg Novi. Durmitor National Park, home to bears and wolves, encompasses limestone peaks, glacial lakes and 1,300m-deep Tara River Canyon.
Montenegro is a country with rich culture. Each town has its own story, so it can be quite challenging to decide where to go and what to see. We know the struggle, so our editors have made a list of TOP 5 must-visit places in Montenegro (listed down below).
One of the most famous and prestigious places in Montenegro – Sveti Stefan (St Stephen) is only 15 minutes away from Budva.
The tiny island of Sveti Stefan is situated just off the Montenegrin coast and it used to be a fishing village. Today, it's a luxury resort ready to meet your needs.
The island itself is very small, connected to the mainland only by a narrow bridge, with the stone houses tightly packed together on top of the rocks. Guests who come here can stay in everything from individual rooms to entire villas with private pools and terraces, offering a magnificent view of the sea. The island is a perfect blend of rustic and elegant. If this isn't enough, Aman Sveti Stefan offers two pools open to all guests, a spa with an infinity pool, a gym and several restaurants.
Located at the southern tip of Montenegro near the Albanian border, Ulcinj is an ancient seaport once known as the pirate capital of the Adriatic Sea. Today, the city is most famous for its many beautiful beaches, of which the sandy stretch of Plazhe e Mahed, or Long Beach, is one of the most popular. The offshore island of Ad Bojana features several scenic beaches as well. Minarets rising from mosques in this largely Muslim city add to Ulcinj's unique appeal, and a stroll along the seaside promenade to enjoy a tasty kebab or rich cup of coffee is just one of the experiences that makes a visit to Ulcinj so memorable.
Centered around the mountain village of Zabljak, the thickly forested Durmitor National Park is a paradise for nature lovers and outdoor enthusiasts. Situated in the Dinaric Alps, the park includes the high-altitude peaks of the Durmitor Massif, 18 glacial lakes and the Tara River, home to the world's second deepest gorge. Skiing and snowboarding are the main activities in winter while whitewater rafting, camping and hiking attract visitors in the warm-weather season. The park's wildlife includes 163 bird species, mammals ranging from wild boars to brown bears, and the most varieties of butterflies found anywhere in Europe.
The main Montenegro attraction is Kotor: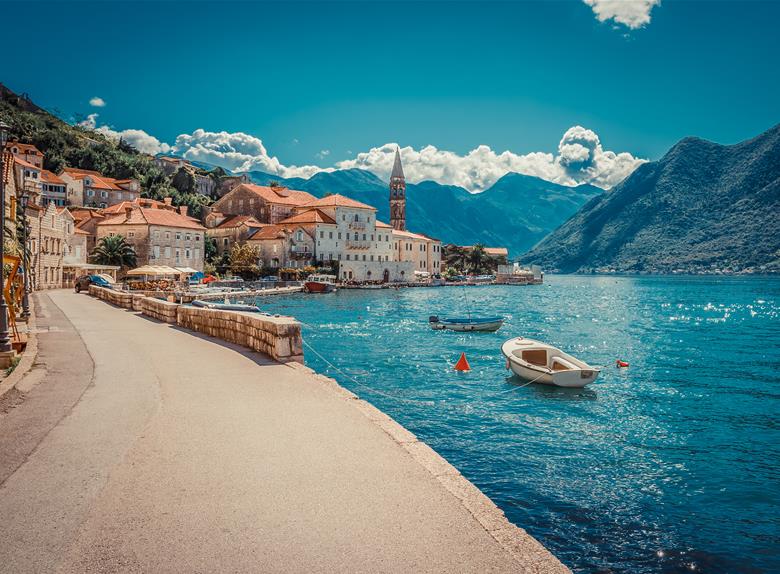 Perast is surely one of the strangest, and by its history one of the most beautiful places in Boka Kotorska. Today it is often called the quietest town in Boka. Its narrow streets and numerous, mostly abandoned renaissance, and baroque palaces, testify about the former richness of the bay of Boka Kotorska, and about the days when there used to be led a luxurious life of its inhabitants. Perast used to be a town of sailors, and it was know by that even outside the space of Montenegro. We can see even today that famous stone housed and captain's palaces standing out. There are 16 preserved palaces in Perast, among them is the baroque palace Bujovic at the very entrance in Perast. Other palaces are: Bronza, Sestokrilovic, Mazarovic, Balovic, Viskovic, Pavlovicini, Martinovic, Zmajevic and others.
If you are interested in booking a Montenegro apartment for your holiday we recommend :
Holiday Apartments UTJEHA.ME
Holiday Home in Montenegro
Ulica Marsal
85356 Bar / Utjeha
MONTENEGRO
Phone (DE, EN, ME):
+382 69 546 851
+49 163 3329 339
Internet:
https://utjeha.me